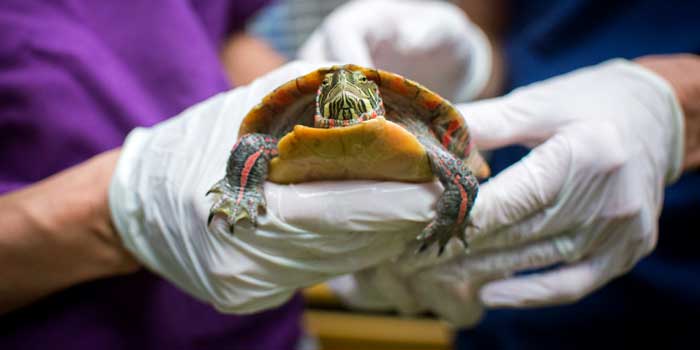 Volunteers are a crucial part of Toronto Wildlife Centre's team!
Toronto Wildlife Centre is only able to carry out its work thanks to the time, expertise and dedication of hundreds of volunteers. Volunteers are involved in every facet of operations, including wildlife care, education, grocery shopping, and much, much more. As a Toronto Wildlife Centre volunteer, you will have a unique and rewarding experience helping wildlife in your community.
Information about specific volunteer positions is available on the Volunteer Opportunities page, but we're always open to new suggestions and customized volunteer opportunities.
Whether you are interested in learning a new skill, or donating an existing one like accounting, event planning, or carpentry, there's a way that you can help wildlife.