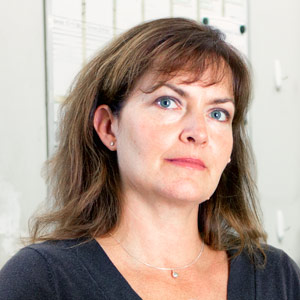 Nathalie Karvonen: Executive Director
Nathalie is a wildlife biologist who founded Toronto Wildlife Centre in 1991 and has served as Executive Director ever since. She is also a licensed wildlife rehabilitator, with Toronto Wildlife Centre operating under her provincial and federal permits. These days she spends most of her time managing and raising much-needed funds for the centre, but she can still sometimes be found rescuing a wild animal or bottle-feeding a baby!
"I am so happy to be able to help wild animals in need; animals affected every day by the things people do. It's also wonderful to work with so many caring people—not only our staff and volunteers, but our donors and people in the community who do so much every day."
Shannon Brown: Operations Manager
Shannon has been on the Toronto Wildlife Centre team since 1996, when she got her start as a wildlife care volunteer. Since then she's worked in almost every role in the centre, from wildlife rehab supervisor to volunteer coordinator. As the Operations Manager she now makes sure that the centre's day-to-day operations are always running smoothly—no small feat with more than 25 staff, 400 volunteers, and up to 300 animals in care on any given day.
"Toronto Wildlife Centre could never exist without our wonderful team and supporters—I love the animals, but the people are my real inspiration!"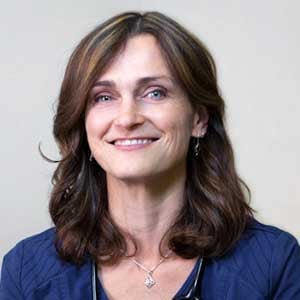 Dr. Heather Reid: Head Wildlife Veterinarian
Heather has been the veterinarian at Toronto Wildlife Centre since 1996. Having received her degree from the Ontario Veterinary College at the University of Guelph, her interest in wildlife and conservation issues led her to a career in wildlife veterinary medicine. She now oversees Toronto Wildlife Centre's busy hospital and enjoys training and teaching the next generation of wildlife veterinarians and veterinary technicians. Her dedication to the growing field of wildlife medicine has made her one of the most experienced wildlife vets in Canada!
"I'm pleased to work with Toronto Wildlife Centre's exceptional veterinary department and with a number of volunteer veterinary specialists"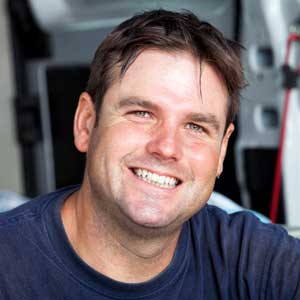 Andrew Wight: Rescue Team Leader
Andrew joined the team at Toronto Wildlife Centre as a volunteer and co-op student when he was just a teenager! Several years later in 2003 he was hired as a full-time rescue staff member. Today Andrew heads up the team with years of wildlife rescue experience under his belt, and training in ice rescue, swift water rescue, slope evacuation and chemical immobilization.
"I've taken on the challenge of wildlife rescue at Toronto Wildlife Centre because I feel a sense of responsibility for the difficulties that wild animals face due to human actions, and I believe these animals deserve to be helped!"