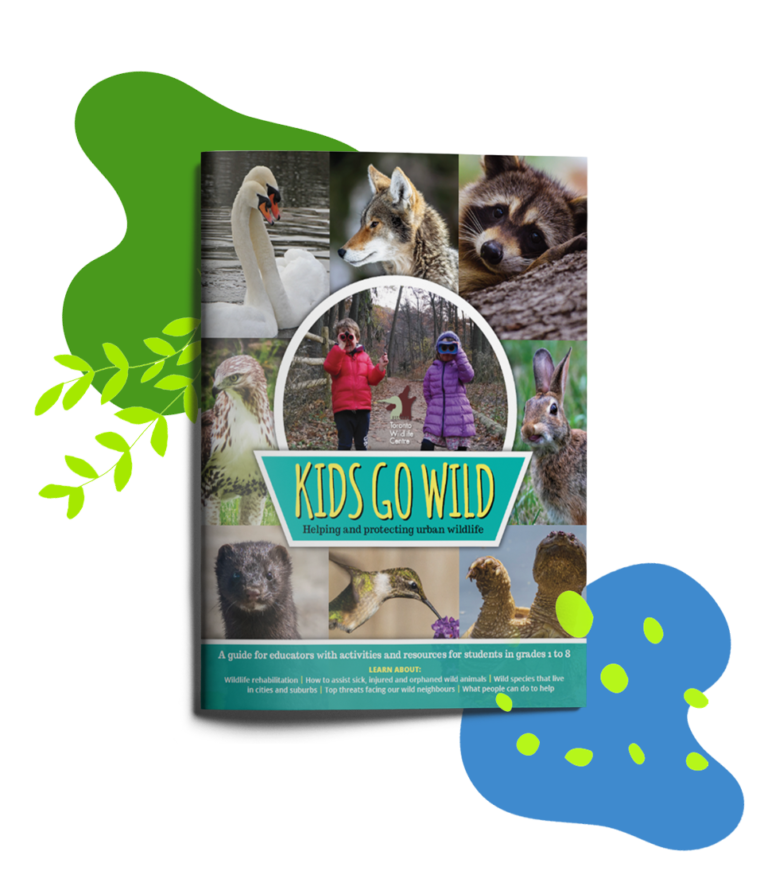 Kids Go Wild!
Kids Go Wild is a guide for educators and students to facilitate learning about the diversity of wild animals that live in the Greater Toronto Area, the top threats they face, and how simple actions can save wild lives! You can also book a Kids Go Wild live presentation suitable for classes, schools and community organizations to support and enhance learning objectives outlined in the guide. Scroll down for further details!
About the Kids Go Wild Guide and Presentations
Did you know that over 400 species of birds, mammals, reptiles and amphibians make the GTA home? Our cities and suburbs are teeming with a diversity of wild animals, each unique and important to the urban ecosystem. Living in close proximity with wildlife offers many opportunities for people to observe and appreciate them. However, human activities and infrastructure can pose problems for our wild neighbours.
The Kids Go Wild guide contains resources and activities to help educators and students in grades 1 through 8 learn about issues affecting wildlife. The guide outlines common threats and provides meaningful age-appropriate activities to make our neighbourhoods safer for all species.
The guide has been developed for use by a variety of groups and organizations including elementary schools, eco-clubs, scouting and guiding groups or children learning from home. From making windows bird-safe, to simple ways of reducing hazards caused by garbage, to understanding appropriate interactions with wild animals, there's so much kids can do to support their wild neighbours – let's go wild!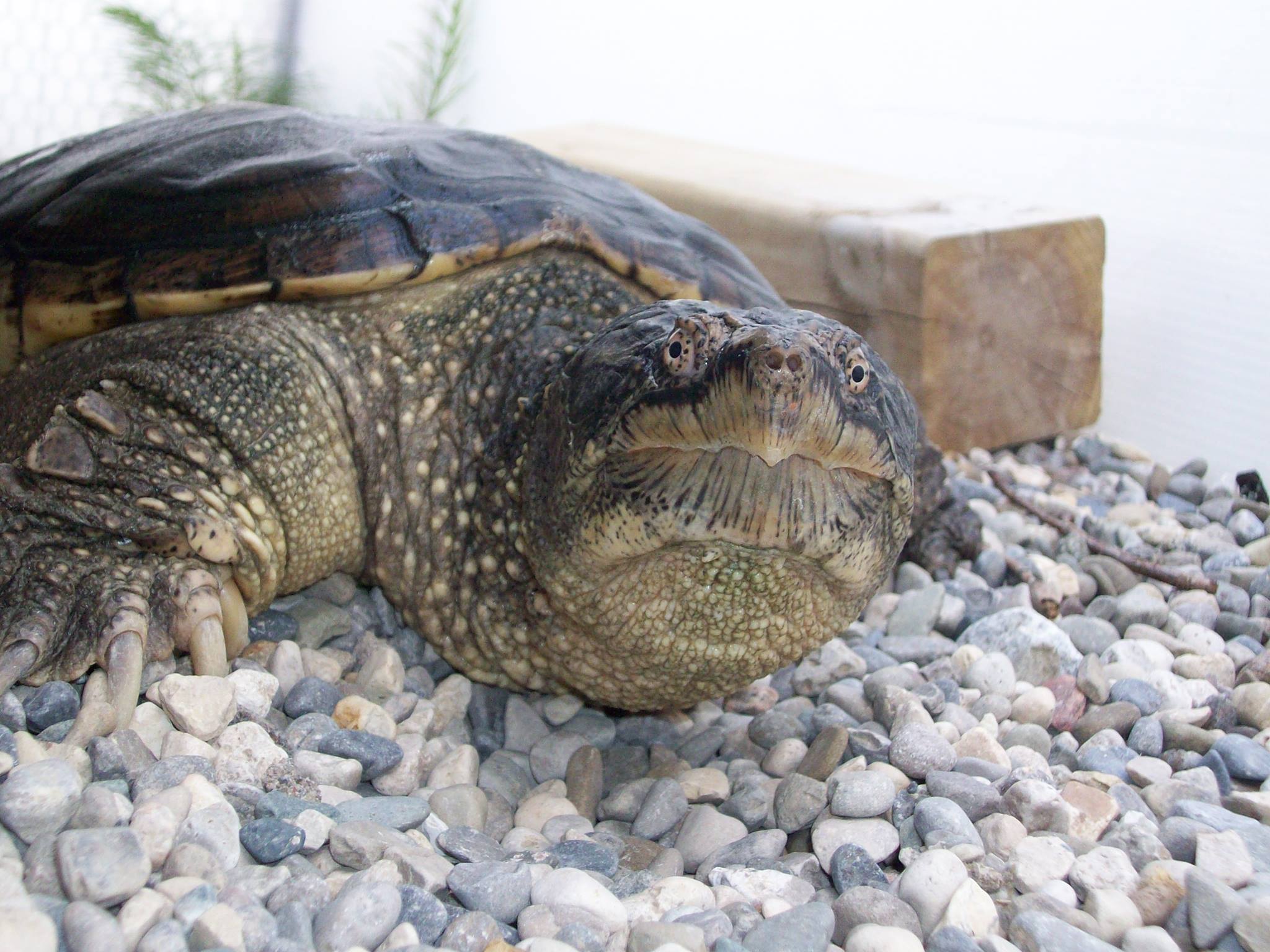 TWC's wild ambassador snapping turtle "Hotdog" often makes appearances at Kids Go Wild presentations! Learn how he got his name and what you can do to help his species!
To book a Kids Go Wild presentation, or to learn more, please contact us at [email protected] or click the link below!
Kids Go Wild presentations are a fun way to engage students in the learning material found in the guide. They are provided by Toronto Wildlife Centre education staff in your classroom, school or community centre.
Kids Go Wild presentations will:
Introduce audiences to the field of wildlife rehabilitation and the common and rare species that live in the Greater Toronto area
Help children and adults alike to learn about safe and appropriate interactions with wildlife, such as coyotes
Share some top threats facing wild animals including inappropriate feeding, reflective windows and glass, free-roaming cats, and garbage
Provide age-appropriate tools, techniques and information to help kids and educators address these problems
Presentations are visual and interactive to keep audiences highly engaged; they are suitable for single classes or large auditorium-style presentations. Junior presentations (grade 1-4) can run 30-45 minutes while senior presentations (grade 5 to 8) can run 45-60 minutes depending on the needs/timing of the school or organization.
We offer:
To reduce financial barriers, please let us know if the amount is difficult for your school or
organization and we can discuss a partial or waived fee. All funds support TWC's Education Program and
sick, injured and orphaned wild animals in care.
Recommended for children in grades 1 through 4
30-45 minutes long
Minimum 15 students
Classroom, gym or auditorium set up
White wall, whiteboard, or screen required
Audience participation encouraged
Focus on: species of wildlife in the GTA, appropriate interactions with wildlife, what we do at TWC, and problem-solving issues outlined in the Kids Go Wild guide
Recommended for children/youth in grades 5 through 8
45-60 minutes long
Minimum 15 students
Classroom, gym, or auditorium set up
White wall, whiteboard or screen required
Some audience participation required
Focus on: species of wildlife in the GTA, appropriate interactions with wildlife, what we do at TWC, and problem-solving issues outlined in the Kids Go Wild guide
Threats Facing Urban Wildlife