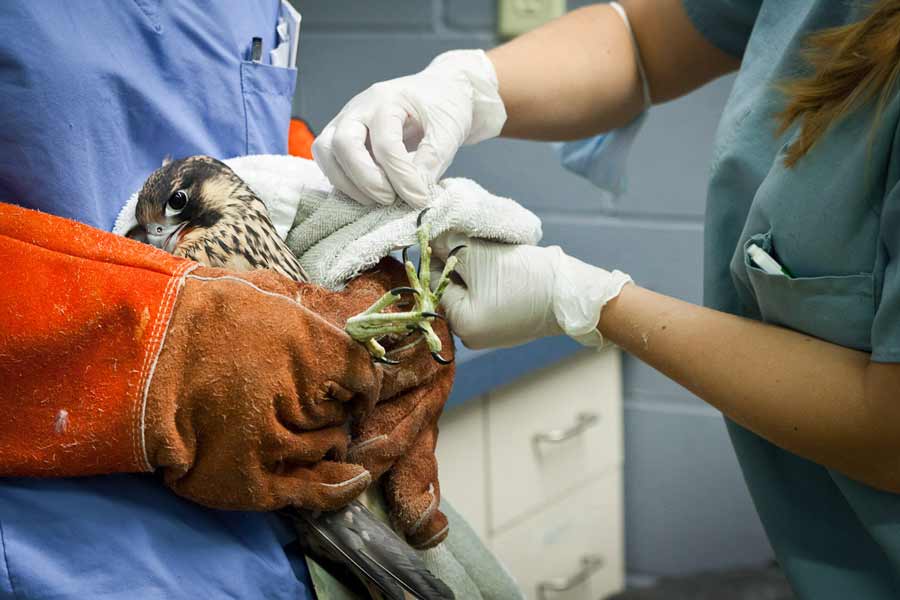 Admitting approximately 5,000 sick, injured and orphaned animals a year and working with over 270 unique species, Toronto Wildlife Centre's wildlife rehabilitation facility is the busiest in the country. Working closely with the medical team, our rehabilitators ensure that animal patients have appropriate housing, nutrition, and opportunities for exercise and enrichment. When animals are nearing the end of their rehabilitation, the team will ensure that animals are acclimated to the outdoors and assist with coordinating their release back into the wild.
Because the animals in our care are wild, being in captivity is a terrifying experience for them. Toronto Wildlife Centre staff and volunteers go to great lengths to reduce stress as it can seriously inhibit recovery, or even be fatal. For this reason, Toronto Wildlife Centre does not function as a sanctuary or zoo, and members of the public are not permitted to have contact with the animals in care.
Toronto Wildlife Centre is a licensed wildlife rehabilitation facility operating under permits from the Ontario Ministry of Natural Resources and Canadian Wildlife Services. Toronto Wildlife Centre also adheres to the Wildlife Rehabilitators Code of Ethics, developed jointly by NWRA and IWRC.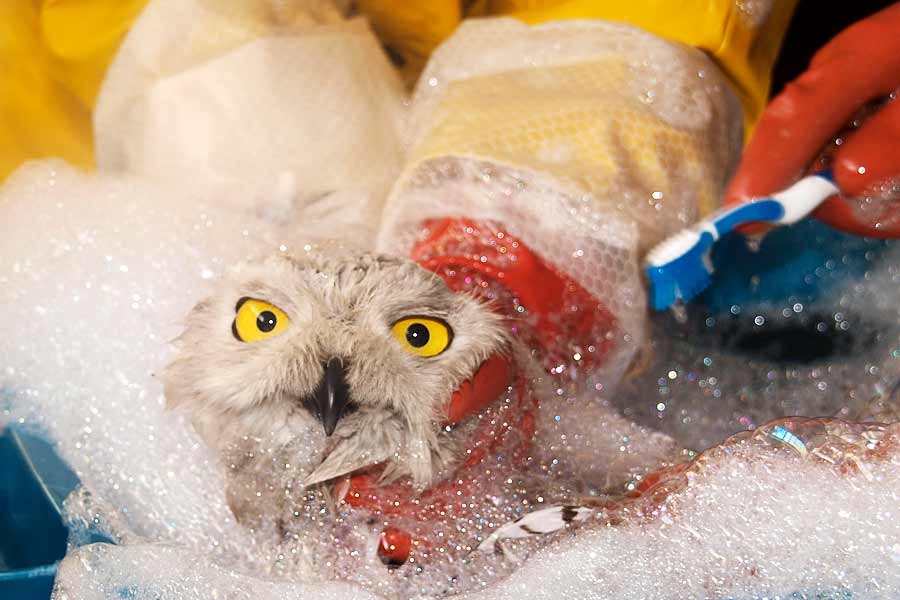 What is Wildlife Rehabilitation?
Wildlife rehabilitators provide medical care to sick, injured and orphaned wild animals with the goal of releasing them back into the wild.
A wildlife rehabilitation centre differs from a sanctuary in that the animals are only in our care temporarily—they are admitted from the wild because they need medical attention, and will be returned to the wild as soon as possible.
The education, training, experience, permits and supplies needed to carry out rehabilitation and veterinary medicine for wildlife is vastly different from that needed to provide veterinary care to domestic animals, which is why wild animals cannot be cared for at vet clinics.
Understanding the natural history of a species and ensuring that its diet and enclosure reflect its physical and psychological needs is critical to successful rehabilitation. Wild animals must be released healthy and strong, with their wild instincts maintained, in order to survive in the wild.
Learn more about wildlife rehabilitation:
International Wildlife Rehabilitation Council
National Wildlife Rehabilitators Association
Ontario Wildlife Rehabilitation and Education Network
Program funding
Full program sponsorship of the Wildlife Rehabilitation program is currently available. For information on support or sponsorship of Toronto Wildlife Centre programs, please Contact Us.