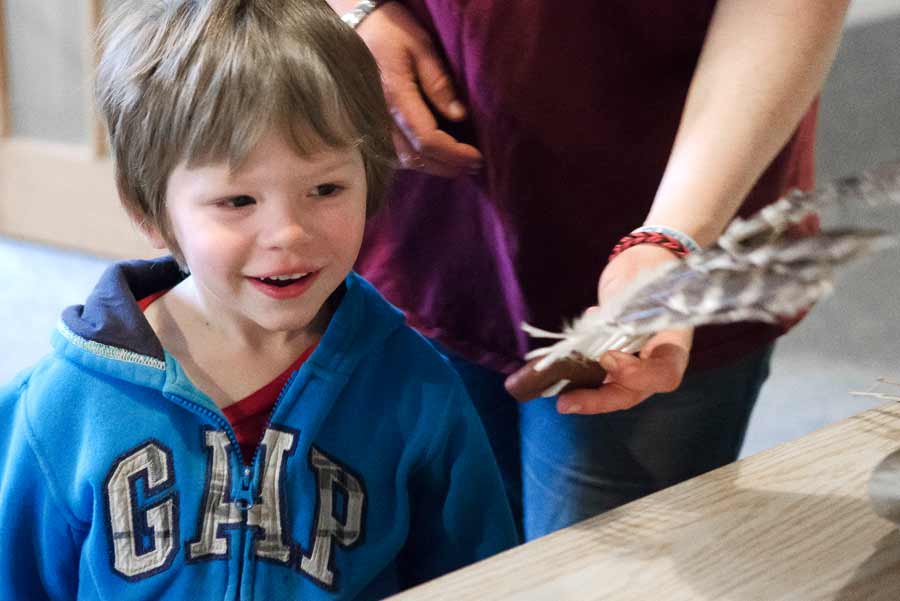 We offer a variety of engaging educational programs perfect for classrooms, community groups, or other clubs or organizations. Using real life stories, thought-provoking activities and our live wild animal ambassador (a big and friendly snapping turtle named 'Hotdog'), education programs promote peaceful coexistence between people and wildlife. Children, youth and adults alike will become inspired to take action to understand, support and protect wild species and the natural and built spaces that we share with them.
Education Programs
Children and Youth
Kids Go Wild: This interactive and informative presentation is perfect for classrooms, Guide and Scout groups and larger audiences too! Choose from our junior (grades 1-4) or senior (grades 5-8) program – both focus on the top threats facing local wildlife and offer ways kids can help! You can also download TWC's Kids Go Wild guide for information and DIY activities to support learning and wild animals in your community!
Wild Activity Rotation Stations: This hands-on program gives participants the opportunity to visit up to 4 wildlife-themed stations led by TWC staff and volunteers. Children spend 20 minutes at each station in groups exploring props and other materials, learning unique information about wildlife and the issues affecting them. This program is perfect for groups of 30 or less and children 5 and up!
Where the Wild Things Are: This outdoor program is designed to engage kindergarten and grade 1 students in learning about our wild neighbours through exploration and play! Nature is everywhere – even in cities! Participants will learn some fun facts about a variety of wild species through using their nature investigation skills. They will explore signs of the presence of wildlife right at their doorstep – such as a local park, schoolyard or other suitable space.
Curriculum-Linked Workshops: Coming soon! Please inquire about the grade you are interested in!
Education Programs
Adult and Community Presentations
These presentations are perfect for community events, nature groups or anyone eager to learn more about issues affecting wildlife in urban and suburban environments. Presentations run 60-75 minutes and can be adjusted to meet your needs and interests. Through sharing patient stories, audiences get a glimpse into the world of wildlife rehabilitation as well as small steps they can take that result in big impacts for our wild neighbours!
Biodiversity in the City – Hundreds of wild species live in cities across the Greater Toronto Area and beyond; creating healthy spaces for them is critical to supporting biodiversity. Learn how you can build healthy habitat to provide food and shelter for your wild neighbours, as well as keep them safe in built environments.
Birds and Cities – A recent landmark study found that there are almost 3 billion fewer birds in North America now than in 1970. The decline in bird populations is a serious issue – but there is hope. Find out what is contributing to bird deaths, how TWC works to save these vulnerable animals, and simple actions you can take to help.
Meet Your Wild Neighbours – Common, feared, weird and revered – our cities are teeming with a variety of wildlife! From the loved to the loathed, we will share information about some of the unique species that live around us, address the myths and misconceptions that plague many of them, and how people and wildlife can peacefully coexist.
Wild Babies – Navigating life as a wild baby is hard! Dealing with human infrastructure and activities is an additional challenge for wild families, often causing babies to become separated from parents, or even orphaned. TWC helps over 1,000 wild babies every year – but we need your help! Learn the key issues that cause orphaning, why tolerance is important, humane ways to gently encourage a family to move, and how to provide healthy habitat to support them.
Coexisting With Coyotes – Highly intelligent, exceedingly adaptable, caring and dedicated providers to their young – Eastern coyotes are exceptional animals. They are also one of the most persecuted wild species. TWC works to set the facts straight; from understanding the critical biological role of coyotes in our ecosystems, to better understanding their natural behaviours – we put the "danger" in perspective and help audiences learn to respect and coexist with them in our communities.
Cost
We understand that cost can be a barrier for some groups. Please let us know if the rate is difficult for your school, group, or organization and we can discuss a partial or waived fee. All proceeds directly support our education program and sick, injured and orphaned wild animals in care at our hospital.
All programs are $200 for sessions up to 2 hours long and include a visit from a wild animal ambassador (availability not guaranteed) and mileage for destinations less than 30 km from Toronto Wildlife Centre; we request $0.68 per km beyond that distance. Extended programs are an additional $50 per consecutive hour beyond 2 hours.
Program funding
Thanks to the generous support of Ontario Power Generation, Toronto Wildlife Centre is working to educate people about biodiversity and wildlife issues.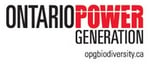 Book a Program!
For questions and bookings, please contact us!
Email: [email protected]
Phone: (416) 631-0662 x3232