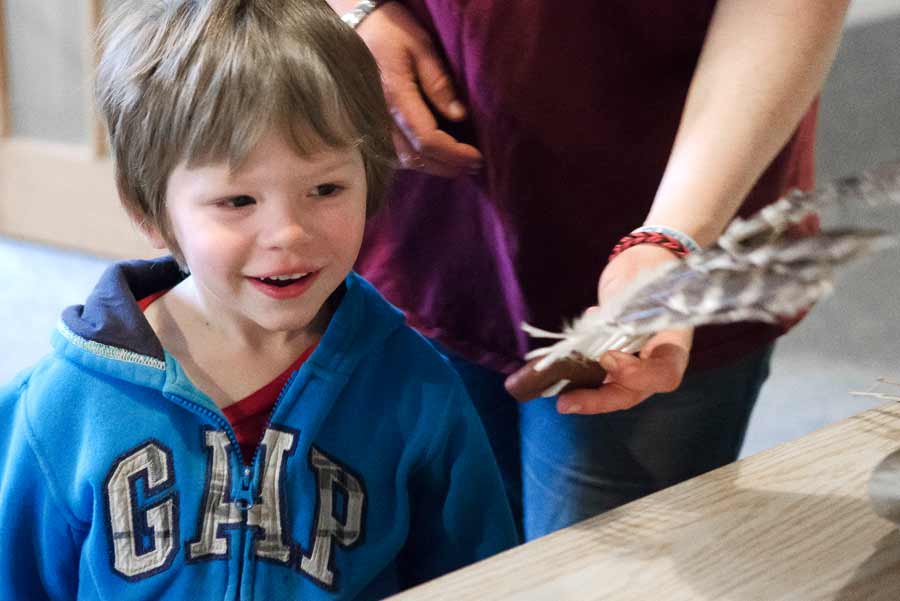 Toronto Wildlife Centre's education program promotes peaceful co-existence with wildlife and humane response to wildlife situations by providing education and expert advice about wildlife situations.
Educational resources
Kids Go Wild: is a resource guide designed for educators to aid them in inspiring and encouraging children and youth to help wild animals by taking action in their own communities. It outlines key issues affecting local wildlife, provides activities for students to learn more, and offers a wide-variety of kid-friendly ways to make life safer for our wild neighbours. TWC also offers Kids Go Wild live presentations which can be booked to compliment or introduce work being carried out by students as outlined in the guide.
Cats and Birds: Letting your cat outdoors can be dangerous, both for your cat and for your wild neighbours. Learn about the threats and discover realistic ways to protect wildlife while keeping your pet happy and healthy.
Help Baby Birds: Ever encounter a baby bird and didn't know whether you should intervene? Our Help Baby Birds website will tell you when to give babies a hand, and when to steer clear.
Answering the Call of the Wild: Toronto Wildlife Centre's extensive information resource to aid people responding to calls from their communities about wildlife situations. This book was designed with staff and volunteers from humane societies, animal services organizations, conservation authorities, and wildlife rehabilitation facilities in mind.
Presentations and events
Toronto Wildlife Centre provides engaging presentations for all ages—perfect for classrooms, scouting groups, or other clubs or community organizations.
Our education program promotes peaceful co-existence between people and wildlife. Using real life stories, thought-provoking activities and our live animal ambassador (a big and friendly snapping turtle), our classroom presentations will inspire students to learn more about the animals they see every day, raise awareness of the urban ecosystem, and promote understanding and compassion towards the wild animals we call our neighbours.
To book a presentation, discuss topics or inquire about prices, contact us at 416-631-0662 ext. 3232 or by email. Please do not use this email for inquiries regarding volunteer opportunities.
Program funding
Thanks to the generous support of Ontario Power Generation, Toronto Wildlife Centre is working to educate people about biodiversity and wildlife issues.