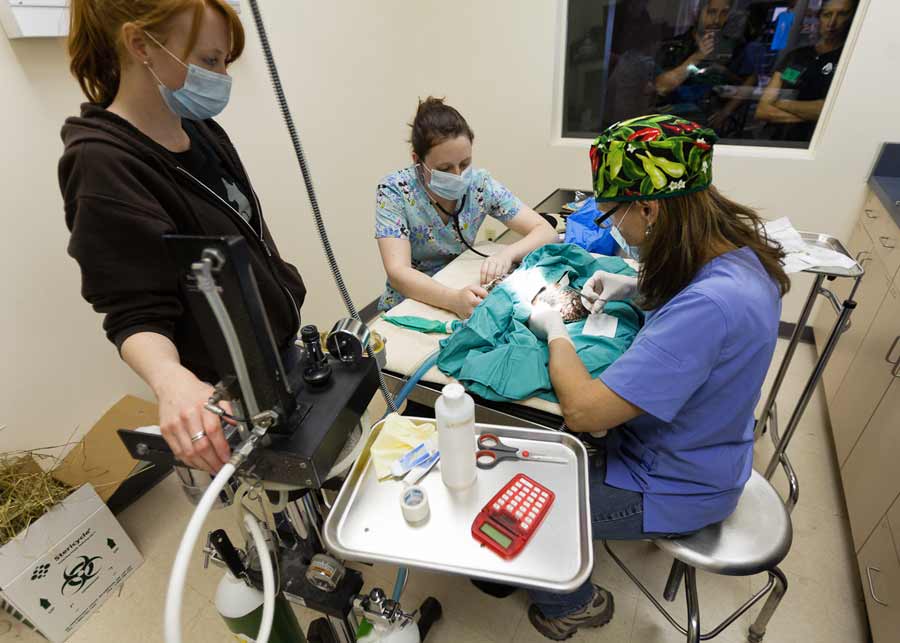 Providing medical care for wildlife requires skill and innovation: repairing a crushed turtle shell, diagnosing lead poisoning in a loon and suturing a laceration on a porcupine attacked by a dog is just an average day in the life of Toronto Wildlife Centre's veterinary team.
With a dedicated team of wildlife veterinarians, our Wildlife Hospital is the only facility of its kind in Ontario. Volunteer veterinary specialists also donate their services to the Centre, including dentistry, ophthalmology, neurology and orthopedics.
Students and graduates seeking to further their knowledge of wildlife medicine apply for volunteer placements, internships, and externships at Toronto Wildlife Centre. People from all over the world have gained invaluable experience in our hospital.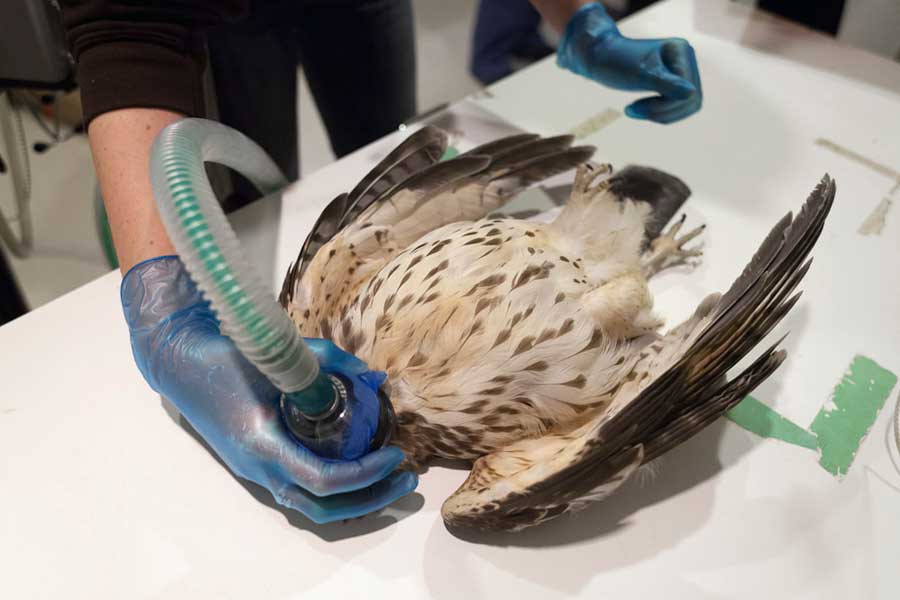 Veterinary medicine for wildlife
Interested in becoming a wildlife veterinarian?
Since it is not yet possible to simply go to vet school and graduate as a wildlife veterinarian, people interested in working with wildlife must gain the skills they need through continuing education opportunities such as:
Internships, externships and residencies in zoo or wildlife medicine
Residencies in wildlife rehabilitation
Joining veterinary associations such as the Association of Avian Veterinarians, the Association of Reptile and Amphibian Veterinarians, the Canadian Association of Zoo and Wildlife Veterinarians, the American Association of Wildlife Veterinarians, the NWRA and the IWRC
Learn more about the Toronto Wildlife Centre internship program
Program funding
Thank you to the Eric S. Margolis Family Foundation for their generous support of the Toronto Wildlife Centre Veterinary Program.