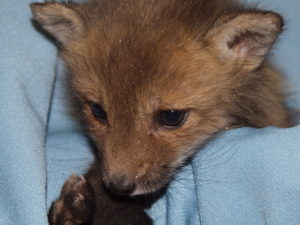 Toronto Wildlife Centre is in urgent need of rabies vaccinated volunteers but its not for the reason you would expect.
Rabies is not a serious concern in the GTA because the Ontario Ministry of Natural Resources vaccinates many of the wild animals who historically were more likely to contract the disease. This is accomplished through trap and vaccinate programs, and by air dropping vaccines into their habitats.
Because bats are hard to vaccinate, there is still the occasional unfortunate bat who contracts this deadly virus.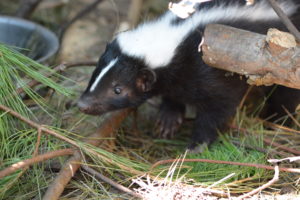 Although rabies is rare in our wild patients, it has always been our practice that only rabies-vaccinated staff and volunteers work with "rabies vectorspecies" i.e. bats, raccoons, foxes and skunks. This ensures protection of people in the rare instance an animal is sick with the disease.
Rabies vaccinated caregivers are even more important for protecting animals! If a person were to contract rabies, the disease is fatal – so health department rules are very strict.
If a rabies vectorspecies accidentally nips a person who is not vaccinated, the animal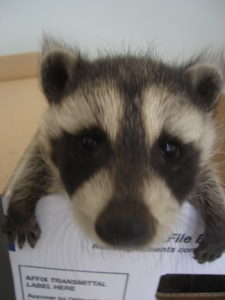 must be taken and tested for rabies. Unfortunately, in order to do these tests, they must euthanize the animal and analyse their brain.
If a minor bite occurs – usually a rambunctious young animal excited about fresh bowls of food – rabies vaccines mean the caregiver is protected and the health department need not seize the animal.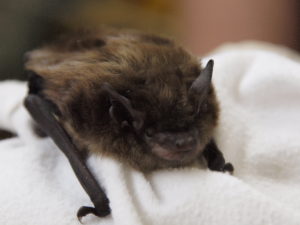 Rabies vaccinated volunteers must have an adequate rabies antibody titre from within the last year to ensure they are protected against the rabies virus. If you have any questions about how to obtain the vaccination or titre record, please see your physician. Please note that rabies vaccination can be very expensive and is not covered under OHIP, although some medical plans may include it.
To volunteer with TWC, please visit our website and submit a volunteer application. If you have any questions, contact Rissa, our volunteer coordinator at volunteers@torontowildlifecentre.com