Money raised by Wild Ball, TWC's signature fundraising gala, will give thousands of injured, sick and
orphaned wild animals a second chance at a healthy life in the wild.
Some of Toronto's best chefs including Brad Long, who has made several appearances on the Food Network's Restaurant Makeover, will be creating mouth-watering canapes and a gourmet dinner for you to enjoy on Thursday October 13th at the elegant Palais Royale Ballroom in Toronto.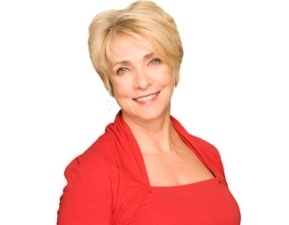 Wild Ball will be emceed by Ann Rohmer, long-time CP24 anchor and host of Animal House Calls, and will include a special guest performance by 5-time Juno award winning guitarist and passionate supporter of animal issues, Liona Boyd.
In addition, guests will see an acrobatic display from Zero Gravity Circus, and Protégé Dance Company will capture hearts as they perform a dramatic premiere piece specially choreographed for Wild Ball guests to enjoy.
The auction promises something for everyone including exciting trips, spa packages, golf getaways, statement jewelry, wildlife art and much more.
One lucky bidder could take home a trip for two to Germany, with a stopover at Oktoberfest, a visit to Berlin, a journey to the Baltic city of Straslund for a tour of the Crane Conservation Centre where thous
ands of cranes rest before migration, and an exclusive tour of the Lufthansa Animal Lounge in Frankfurt.
Talented Italian classical guitarist, Angelo Sartorelli is returning this year to serenade guests during the cocktail hour.
We're in the final days of ticket sales but there are some left.
Your $250 ticket price includes all food and alcohol for the evening, great entertainment, and even a $150 tax receipt!
Buy your tickets today at www.thewildball.com or by calling 416-631- 0662 x 3207. If there are any remaining tickets, ticket sales will end October 12th at 5 PM.
Wild Ball is the most entertaining way you can support wildlife this year!