Two young animal lovers raised almost $200 for Toronto Wildlife Centre this weekend selling baked goods and lemonade.
On their flyer they wrote, "O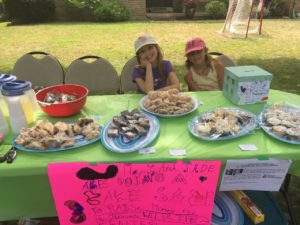 ur names are Jade and Maci and with the help of our friends, Ethan, Ben and Kobe, we are doing a bake sale to raise money for Toronto Wildlife Centre… with your help we can keep these animals healthy and alive!"
Maci's mother, Lori said the girls were excellent ambassadors for Toronto Wildlife Centre.
"They were great spokespersons and explained where the donations would be going," Lori said.
Jade and Maci have been doing their bake sale fundraiser for two years now. This year they chose Toronto Wildlife Centre because they both have great interest in animals and their welfare. Jade has a dog named Bree and just finished horse camp. Maci had a cat named Dafny and has always been fascinated by animals.
"She is always gravitating toward any animal, whether wild or domestic. Recently, she spotted a groundhog in Muskoka and a water snake near Georgian Bay," Lo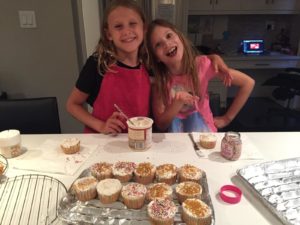 ri said.
Not long ago, Maci and Lori were at a yacht club where they found an injured bird. Maci followed Toronto Wildlife Centre's guidelines to get the bird the assistance it needed.
"We were really proud that they wanted to undertake this much effort. They baked 6 or 7 different things and made lemonade," Lori said.
We at Toronto Wildlife Centre would like to send out a big thank you to these young supporters. You inspire all of us.