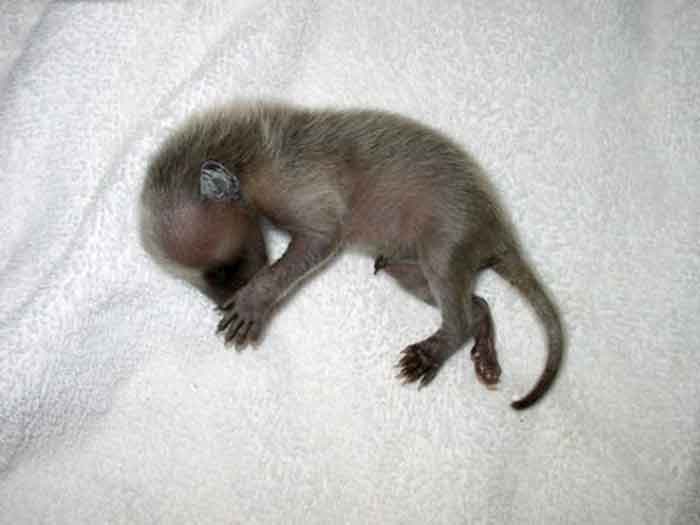 Raccoons are easily distinguished from a young age by their grey-brown fur, characteristic black "mask" on their face, and striped tail. Even at birth, there is a dark area over their eyes where the mask will soon appear.
Once you know you have found a raccoon, it is important to figure out whether it is a baby raccoon or a juvenile raccoon (young adult). Their age makes a difference in the kind of help they may need.
Have I found a baby raccoon or a juvenile raccoon?
If the raccoon is at least as big as football (not including the tail), it can be considered a juvenile. If it is smaller than a football, it should be considered a baby.